"The Good Doctor" is another one of television's efforts to create a medical drama that gives Grey's Anatomy a run for its money: literally. Shows like Scrubs, Chicago Med, ER, General Hospital, House, Private Practice all work to give it's audience a dramatic interpretation of what it takes to be a surgeon. As a Grey's Anatomy Stan, it takes a lot for a medical drama to impress me. There are a few shows out on networks that are trying to change how medical dramas are viewed; New Amsterdam and The Good Doctor are trying to combat stereotypes and draw in a varied audience instead of middle-aged housewives. I've been indulging on The Good Doctor over Christmas break, and my husband and I are fans of the show! Since I've consumed such a massive amount of TV in such a short period of time, I've noticed a few inconsistencies in the plot, character development, and writing.
With that being said, if you don't like SPOILERS, don't read ahead!
Nicholas Gonzalez and his oddly placed tattoo..
As I talked about earlier, this TV show is making a clear effort to try to appeal to a wider audience and break stereotypes. One of these stereotypes producers immediately tackle is tattoo's in the professional community with the character Nicholas Gonalez and his peek-a-boo neck tattoo. This effort falls a little flat, though, because if Neil Melendez's tattoo was real, it would be the weirdest placed tattoo ever. I feel as if the writers were like "Let's break molds and tear down barriers in the professional world by giving a doctor a tattoo! But not too much tattoo! Or else that would be scandalous!" And Voila! A half-assed stag tattoo emerges. They didn't want to fully commit with the neck tattoo, and it shows.
This decision qualifies as a continuity error because falsifying a tattoo can never be perfectly positioned every single application. Sometimes the tattoo is visible in his typical collared shirt, and other times it's not. Sometimes the stag's antlers are thin and delicate while other times they are bold and vibrant.
Marcus Andrews and his potential impotence…
Head of surgery at San Jose hospital and eventual president in Season 2, Marcus Andrews is a character I would not want to challenge. Andrews attempts to start a family with his wife but quickly finds out he has a low sperm count and is unable to have children. The conflict arises when the audience doesn't receive any follow through with how his character is handling the new information about his surgery that could leave him impotent. Does he accept the surgery? Does he have children? Or does he reject that fact that something is 'wrong' with himself and run from the truth? At the end of season 2, we still do not know.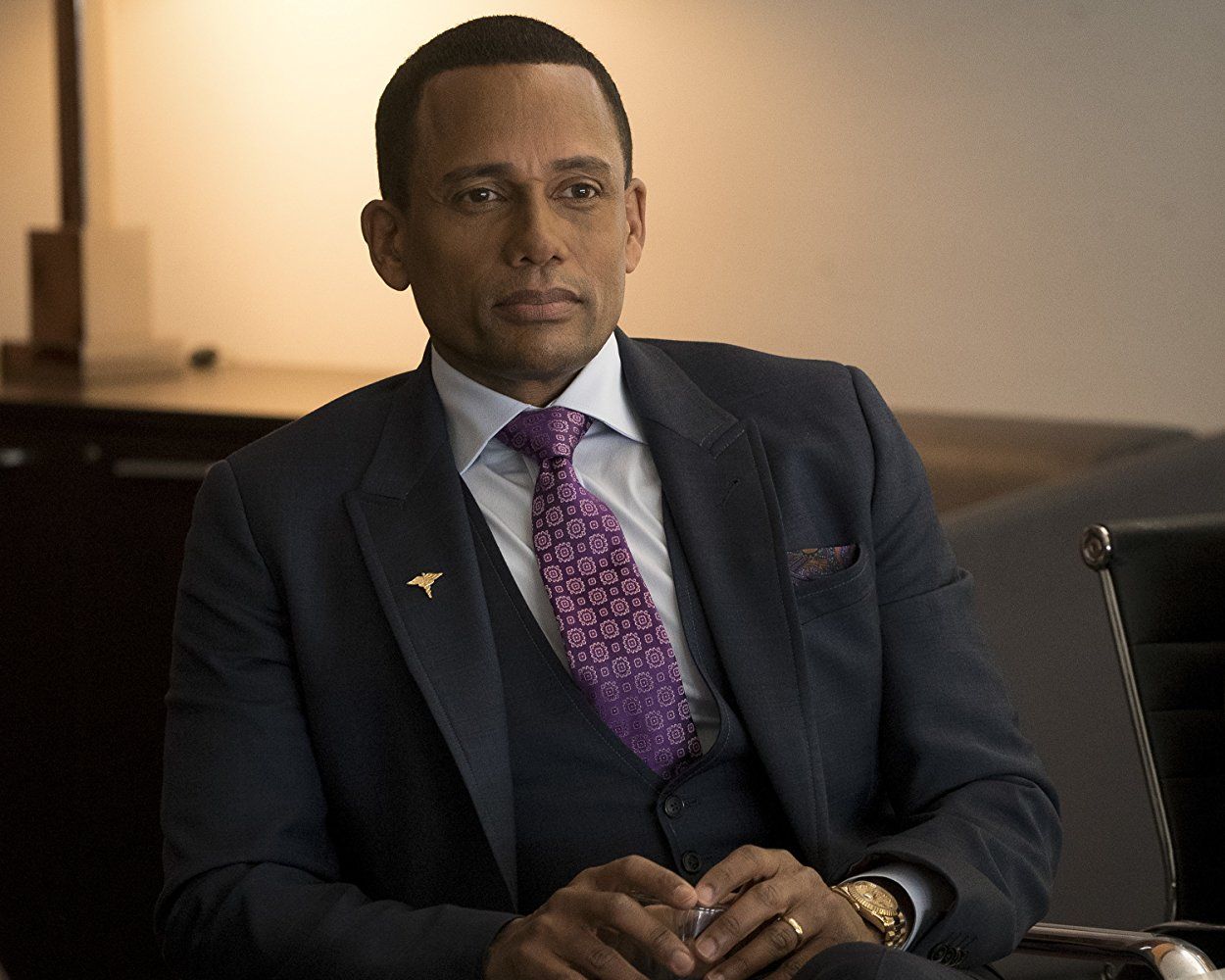 Claire Brown and her mother…
We see Claire write her mentally ill mother a check for $2500 (plus a little more, ya know, for furniture) so she can move to San Jose to be close to her daughter, Claire Brown. Claire exits the hospital after writing the check with tear-filled eyes and tightens her trench coat. What happened to her mother? Did she run off with the money? Does she live a happy and healthy lifestyle? Does she blow it on her addictions? We imply that her mother is never to be seen again because that's how addicts act normally, but we don't know for sure.
Marcus Andrews, Part II
It's easy to get lost amongst a show with so many strong characters. Marcus Andrews is a ruthless leader who doubts Shaun's abilities to lead and conduct himself in accordance with the hospital's high standards. We know that Glassman steps down as President due to Shaun's mistake, but we don't see Shaun suffer any ramifications for his error. For someone with autism and savant syndrome, he seems to be unphased by his lack of attention to a young college student's case. In addition, he receives no 'punishment' from any of his superiors. Many times throughout the show, the residents ask if they are being punished, and what for. Shaun never seems to understand the lesson of his scut punishments, so maybe his superiors have given up their efforts in punishments.
Jared Kalu and his bad reputation…
Some people can't seem to shake off their past mistakes. Jared Kalu is iced out of his residency but doesn't leave the show gracefully or logically. We see Jared begin a new relationship with one of his patients that he hands off to Shaun for further care at the end of Season 1. Why would he start a new relationship with someone in San Jose if he's supposed to be moving to Colorado to continue his education? What's the point?
At the end of season 2, I'm filled with hope for the future of the show getting a renewal contract for Season 3!